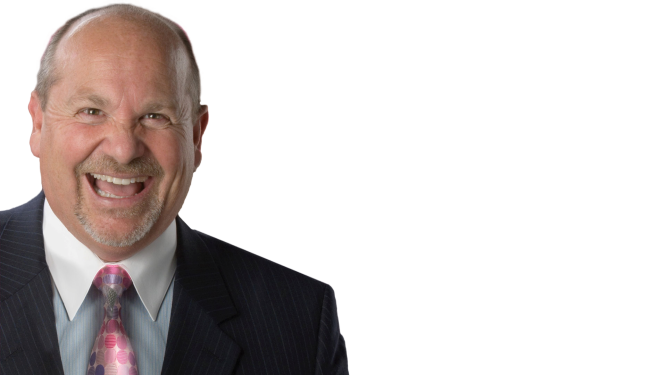 Looking for a memorable way to
say to the people who make your business successful?
Gary Zelesky's Appreciation Program
The Passion Cycle for Dentistry & Life
is exactly what you need!
Gary Zelesky, The Passion Expert
Gary Zelesky aka The Human Defibrillator,
WILL jump-start the PASSION in your attendees' lives!

Gary's presentation fit our needs and went above and beyond what we expected. He made us laugh, cry, and maybe even pushed some out of their comfort zone. In the end, we all left the room feeling like we could do so much more, not only in our workplace but in our personal lives. - Dr. Jeremy Fry and the Team Members of Fry Orthodontics and Cardinal Orthodontics
GIVE THE GIFT THAT UNLOCKS THE SECRET TO CO-ACTION IN LIFE AND THE PRACTICE
In this action-packed program, Gary Zelesky helps attendees connect the dots and to learn how to bring what's important at home to the practice and use it to obtain optimum energy performance. PASSION IS THE KEY.
Using the PASSION CYCLE FOR DENTISTS & LIFE PLAN, Gary will show your audience how to jump-start their lives and put their own personal PASSION CYCLE on auto-pilot.
This program is high energy, relatable, relevant...
.. and best of all it's FUN!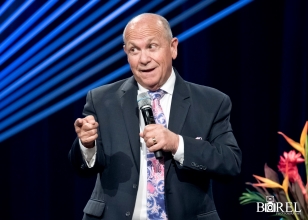 Why hire Gary for your next appreciation event?
Knowing one's passion seems simple enough but Gary's knowledge of the way to implement it into your everyday life was an eyeopener.
- Dr. Ken Grabowski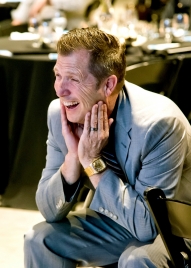 BECAUSE SAYING THANK YOU SHOULD BE UNFORGETTABLE
Successful events are most often defined by three feelings attendees experience and remember.
How they felt when they first arrived
How engaging the presenter was on and off the stage
How they felt when they were leaving
Gary has all 3 handled in a big way!
He is

fully engaged

with attendees upon their arrival

His message is the perfect blend of

relatable stories, tasteful humor, and user-friendly content

Gary is normally the last man standing as he is saying goodbye to the final person to exit the building.
He customizes his presentation to reflect the language of your group and your attendees.
He truly cares about the event and the people behind the scenes that made it happen.
The key to any successful program is to know who you are speaking to and the expectations of the event coordinator.
Gary's investment of time and energy is not simply saved for the next so-called, "speaking gig". For Gary speaking to groups like yours is his passion.
He will take your invitation seriously by researching:
your event's history
the demographics of your event's attendees
your desired successful outcomes
things to avoid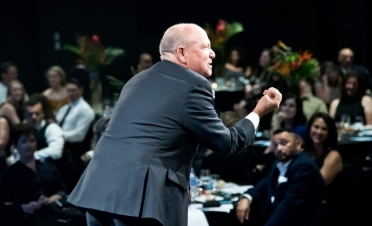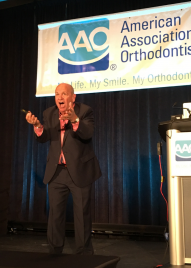 GARY & HIS TEAM MAKE IT EASY FOR YOU
Gary and his team are seasoned veterans and they love teaming with you to create a stress-free experience.
We will do everything possible to work within your budget and even offer possible sponsorship.
Clear communication is our top priority thereby eliminating unnecessary tension and focusing on making your event amazing.
Bottom line… it's our honor to serve you.



The PASSION CYCLE for Dentistry & Life... Unpacked
Learn how to be more intentional and focused in two specific areas:
Relational profit through creating high levels of team synergy.
Financial profit by performing fewer mistakes and creating higher levels of positive accountability.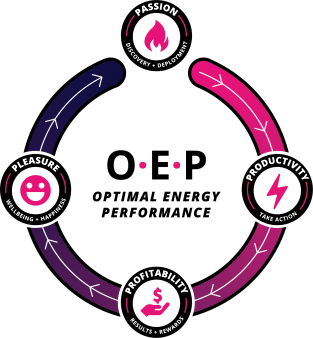 Learn the keys to creating a pleasurable working environment by having an "R" rated team.
Retool: Critique without criticism.
Reward: Knowing the person, not simply their position.
Recognition: Gratitude over expectation.
Learn the difference between busy and intentional. Learn the power behind every human action. The result is rocket-fueled productivity that runs on auto-pilot.
Discover how to create a passion centered - not problem driven – practice. Tap into the "Human Spark" that ignites every team member… not just for a day, but for a lifetime
... the impact is powerful!
ATTENDEES WALK AWAY FROM YOUR EVENT WITH:

The Passion Cycle takes the guess work (saving time and money) out of connecting the dots between home and work. You can feel fulfilled and balanced in both places.
The Passion Cycle redefines the power of personal recognition in the practice! Knowing and showing you care about a person's passion makes them want to care back.
The Passion Cycle by its very nature is in constant rotation and therefore requires change. It is the momentum that increases productivity through flexibility and welcomed feedback.

The Passion Cycle changes the temperature in the workplace by adjusting the temperament in the workforce.

The Passion Cycle addresses both the right and left brainers in the practice. The left brain who seldom enjoys starting anything new or is unfamiliar. And the right brain who is all in but seldom all done!

The Passion Cycle identifies each team members' values. When a person's value (passion) is recognized they will have a deeper level of loyalty to the practice and the clients they serve.
Gary's Passion Priming Programs Have Resulted in Lasting Change
Senior Vice President Alliances, Care Credit
Gary Zelesky is the "secret sauce"
"The sales world has changed so dramatically in the last several years due to the demands of speed, ease of access and technology. What hasn't changed… great skill, knowledge, leadership and being a Passionate professional. Gary Zelesky is the "secret sauce" that unlocks those talents for sales organizations, conferences or life events. What a gift!!!"
Events Coordinator - Dentistry LIVE London
I would definitely recommend you to anyone looking to make their event stand out...
"I would definitely recommend you to anyone looking to make their event stand out from the rest. Your lectures are inspirational, engaging and unique! You are always a success with delegates - with brilliant feedback on the day with regards to both the motivating content and your enthusiastic delivery. We are always asked to have you speak again at future FMC events, which we would absolutely love to do as you are a pleasure to work with and you liven up all of our seminars!"
"I first heard Gary Zelesky speak almost twenty-five years ago. He was passionate, funny, thought-provoking and inspiring. He continues to delight and engages his audiences with life lessons and thoughtful insights into personal development. Gary enters the stage ready to set his audience on fire – and he does! I have heard his presentation over a dozen times, (or more) and I can' remember when he didn't receive a standing ovation.
When Gary speaks, his sincerity and enthusiasm are obvious. Gary will set your meeting apart. Your attendees will be grateful you included him on your program."
Gary will set your meeting apart.
Your attendees will be grateful you included him on your program.
ADA Practice Management Advisory Board
Immediate Past President Academy of Dental Management Consultants
Make sure your next event is DIFFERENT!
If you are ready to appreciate your referring network in a way that is POWERFUL, UNFORGETTABLE & FUN contact Gary & his team TODAY!
Copyright © 2019 Gary Zelesky Now